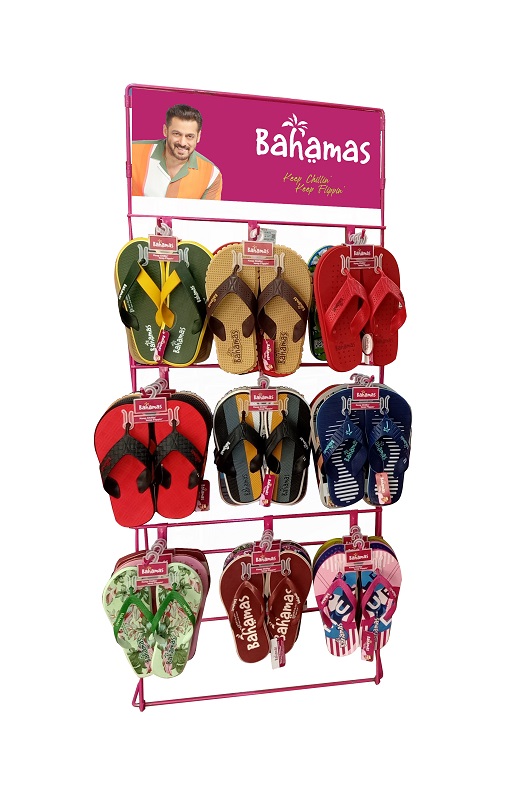 Bahamas, the stylish footwear brand of flip-flops endorsed by superstar Salman Khan has launched a fresh summer collection. This year collection is a celebration of creativity and innovation with range of flip flops that are contemporary with colorful, cheerily and playful prints, symbolizing the proudly fashionable and boldly independent youth of the nation.
The brand epitomizes a carefree and spirited attitude towards life, personifying fun, sun, beach, palm trees, and the never-ending horizon. Whether spending time at the beach or relaxing indoors, new range of Bahamas flip flops are the ideal to add to one's collection. New range encourages individuals to express their unique personality and feel confident and rejuvenated all season long.
An excellent choice for the young Gen-z consumer seeking trendy & high-quality slippers without pinching their pockets. Bahamas new collection has launched in all leading footwear stores and also available online.