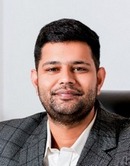 – by Akash Pharande, Managing Director – Pharande Spaces
The COVID-19 pandemic has underscored the importance of living in residential spaces that support health and well-being. With lockdowns and social distancing norms, our homes became our sanctuaries as well as our workplaces and schools. Suddenly, we became aware of how conducive our homes are for our physical and mental health.
The pandemic is, for all practical purposes, over. While there are still cases across the country, the virus has lost its sting – at least for now. But we have not lost the bitter after-taste of horror and helplessness caused by an invisible killer virus that threatened the health and even the lives of our families.
Just three years ago, the traditional strongholds of our psychological security – our offices and social gathering venues – were shut an inaccessible. Covid-19 put paid to any illusion of strength in numbers. In fact, all gathering places became the most dangerous places to be.
There was – and is – only place of relative safety, and that was the home. We haven't forgotten this, are unlikely to forget it for generations to come, and now view our homes with renewed respect and also through a brand new lens… that of health.
What should you look for while picking a home from the perspective of how supportive and conducive it is of your family's health? Let's delve right in.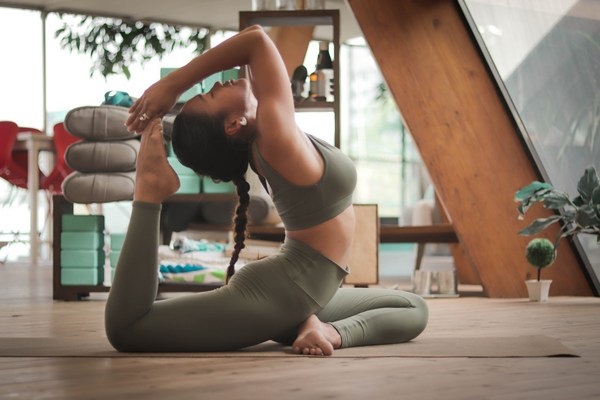 Happy home, healthy home
When evaluating apartments, especially in crowded cities like Mumbai, Pune, Bengaluru and Delhi, it is crucial to assess the design and facilities from the lens of healthy living.
At an apartment unit level, adequate natural lighting and ventilation should be non-negotiable. Flats that get sufficient sunlight and have cross-ventilation not only feel more pleasant. They also reduce mold and humidity, and are more efficient at ridding the place of airborne pathogens. Good air circulation is vital for mitigating airborne infections.
Don't skimp on size
The size of the apartment also matters. Cramped living spaces with tiny bedrooms can negatively impact physical as well as mental health over time. Look for flats with adequate floor-space to accommodate the family and your belongings as well as sufficient movement to support health and prevent a sedentary lifestyle. But a word of warning here.
In recent years, many Indian homebuyers, especially in the costly metropolitan cities, have been foregoing balconies in favour of extra usable floor-space. This is a mistake at several levels because balconies are an important connection with open air, sunlight and nature – all of which are vital from a health perspective.
Look through green-tinted glasses
When assessing the housing complex, look for open green spaces and recreational facilities. Parks, gardens and sit-outs within the premises give residents accessible options for daily walks, runs and yoga. For children, well-maintained playgrounds encourage physical activity and social connections.
Other recreational facilities like swimming pools, gymnasiums and sports courts allow residents to exercise and destress without having to step out of the project. Integrated townships should be given a high-priority status on your list of projects to evaluate.
Integrated and nearby healthcare
The housing complex should also have basic healthcare facilities on premise or nearby. A doctor-on-call, clinic within the complex, and tie-ups with diagnostic labs and hospitals in the neighborhood enhance healthcare access. This can make a big difference in case of medical emergencies. Proximity to pharmacies, organic stores, and fresh vegetable markets also facilitates healthy living.
In terms of location, housing projects that are well-connected to public transport systems, commercial hubs and offices via roads and metro/rail networks score higher. Being close to one's workplace cuts down long commutes, reducing stress and exposure to road pollution, and promotes healthy work-life balance. Good connectivity also ensures convenient access to other health infrastructure like gyms, parks and healthcare facilities around the city.
Safety and security provisions including CCTV cameras, guarded gates and vigilant security staff offer peace of mind and encourage residents to use facilities like parks without worry. Senior citizens in particular prefer housing complexes with 24/7 security and access control.
Technology-enabled smart home features also assist healthy living. Smart lighting systems automatically calibrate based on external light, ensuring optimal lighting throughout the day and preventing unhealthy glare and unsafe dimness in the flat. Smart air conditioners maintain the perfect temperature, preventing unhealthy overheating and body moisture loss. Smart locks and visitor screening add not only convenience but an extra level of safety.
Maintenance – a major health prerogative
While evaluating housing projects from a health perspective, the community also matters. Ensure that the developer has created and handed over a functioning housing society with an active resident welfare association.
This assures you that there are mechanisms in place to enforce collecting garbage, cleaning common areas, and keeping the project's security measures functioning. Proactive housing societies also regularly arrange health camps for residents.
Ultimately, the apartment you buy should not just be an affordable roof over your head, but a genuinely liveable space that nourishes your mind and body. The pandemic has nudged home buyers to think holistically about concepts like space, light, green cover, clean air, facilities and location. Making mindful choices will go a long way in supporting the long-term health and wellness of your family.
And since health-supporting features will be in increasing demand over the years to come, such features and facilities also guarantee a higher resale value for your property should you decide to upgrade to something even bigger and better in the future.
About the Author:
Akash Pharande is Managing Director – Pharande Spaces, a leading real estate construction and development firm famous for its township projects in West Pune and beyond. Pharande Promoters & Builders, the flagship company of Pharande Spaces and an ISO 9001-2000 certified company, is a pioneer of townships in West Pune.