A lot of exhibitors received firm orders
Hyderabad, August 22, 2023…..HIMTEX, the machine tools expo and IPEC, the machinery and equipment manufacturers expo held concurrently at Hitex, Madhapur in the city concluded on a positive note.
The twin expo together had 285 stalls and did a brisk business. Many exhibitors received firm orders.
According to Mr Harsha CS, AGM of Philips Machine Tools Pvt. Ltd, one of the largest suppliers of state-of-the-art manufacturing equipment in India, received firm orders from five customers and seven more are in the pipeline. Its product range includes Milling, Turning, Grinding, Additive manufacturing, Wire Cut EDM etc. Telangana is one of the potential markets for our products, he said
Bharat Fritz Werner Ltd (BFW), a Bangalore headquartered company that builds machines for both turning and milling functions, too has received very good responses from industries in Telangana. According to Dattatraya Kulkarni, Associate Vice President, Sales and Marketing, they received seven confirmed orders for machinery that range from Rs 30 lakh to 50 lakhs and more are in the pipeline. Telangana markets contribute 10 to 12% of its overall sales.
Raghuraj Ananthoj, Business Head of Dynamic Technologies, which is an authorised distributor for Jergens and Southco, which offer lifting and locking solutions, did a very good business. The company has received orders from over 150 customers. It provides machinery and tools to industries which are into Aerospace, Defence. We bagged orders from Tata's to Mini MSMEs, he said.
B.S. Prasad, Managing Director of GMT Engineers Pvt. Lt, a Chennai Headquartered with a branch in Hyderabad, says their punching, binding and laser bending machines have received a very good reception from the local industries. They have received firm orders from five companies and 25 more are in the pipeline. These orders are worth Rs 4 to 5 crore when executed, he said. We have been operational in the Telangana market for the past 23 years. It is a big market for us, he added.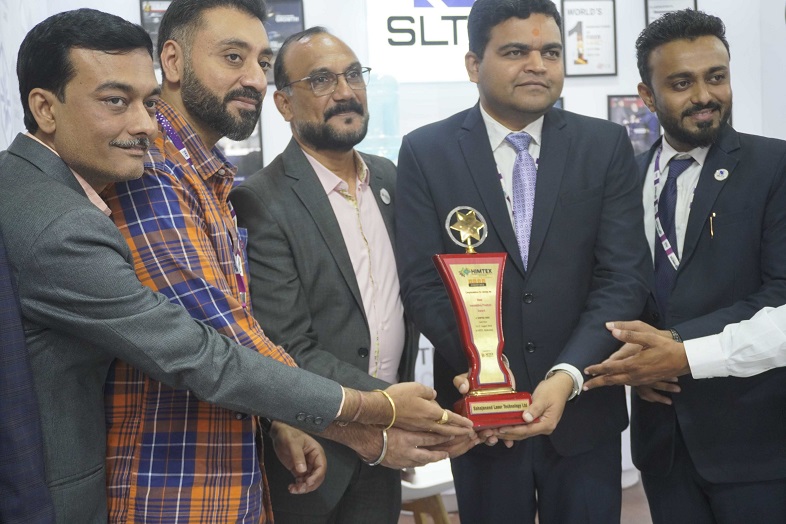 Hardik Solanki, Regional Sales Head of Jupiter Roll Forming Pvt. Ltd, a Rajkot-based firm is in the roofing sheet machine manufacturing business. Hyderabad is the best market for us in India. We sold more machines here than in any other market in India. We have booked ten orders, during the last four days, he said.
Mr Arun, MD of Pune-based Nisha Engineering Works too was happy as they booked over 25 machines. Hyderabad is a potential market for us, he said.
Hitex gave away awards to some of the stalls based on their excellence decided by a jury. Sahajanand Laser Technology received the Best Innovative Product Award; Suresh Indu Lasers Pvt. Ltd, Best Metal Forming Technology Award and BJW Best Metal Forming Technology Award.
According to Srikanth TG, the Business Head of Hitex, the organisers of these two exhibitions, Technological Superiority and the latest innovations in machinery manufacturing and the machine tool industry which were showcased attracted nearly 10,000 business visitors, who registered well in advance. Some of the business visitors include the representatives of companies such as DRDL, Zen Technologies, Nuclear Fuel Complex, Adani Aerospace, Kalyani Rafael, DMRL, Avantel Limited, ASACO, MTAR, BHEL, BEL, Suri Engineers, Azad Engineering, Ordnance Factory, Brahmos Aerospace, BEL, Comprotech Engineering Private Limited, Skyroot Aerospace, Azad Engineering, HAL, BrahMos Aerospace, Nucon Aerospace, BDL Kanchanbagh.
Government Of Telangana, MSME – DFO, Indian Institution of Plant Engineers (IIPE), Ludhiana Machine Tool Manufacturers Association, Ludhiana (LMTMA), The Federation of Telangana Chambers Of Commerce And Industry (FTCCI), SIDBI supported these exhibitions.