The Shop launches its new collection "MalMal Mela" on April 28th and 29th, 2023 at The Folly, Amethyst, Whites Road, Royapettah, Chennai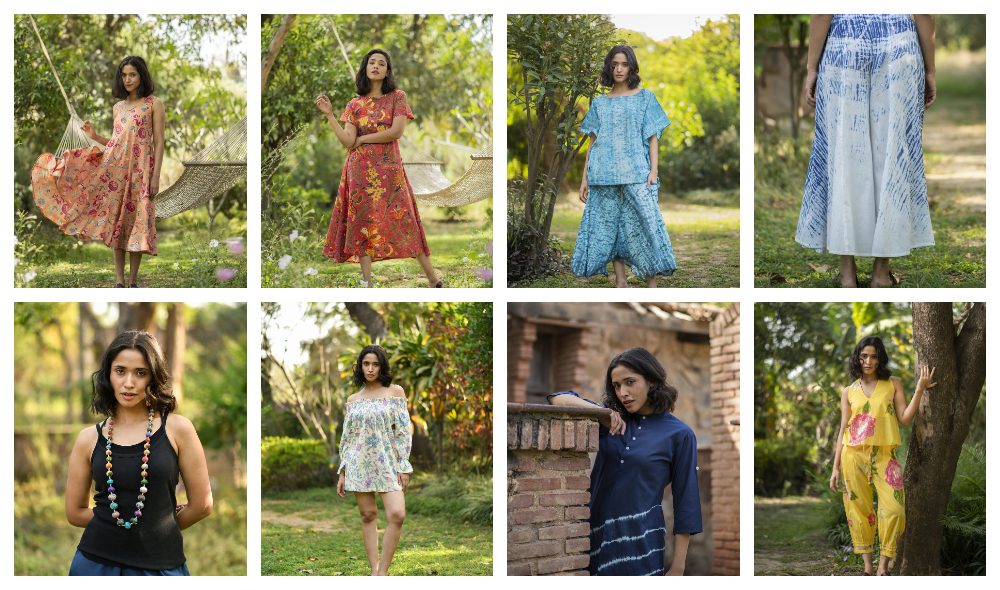 The Shop launches its beautiful new collection 'MalMal Mela' in the wide range of eco products line in home furnishings (including table linen, mats, napkins, bed linen, cushions, kitchen, and curtains) and clothing (including, nightwear, loungewear, men's wear clothing, ladies kurtas, tops, dresses, and pants) in the price range from Rs.700/- to Rs.5,000/- from 10 am to 7 pm on Friday and Saturday, April 28th and 29th, 2023 at The Folly, Amethyst, Whites Road, Royapettah, Chennai
Everybody wants a perfect Indian summer. Summer is here, and the Shop's new MalMal collection is the perfect material for the summer months. Time to float around in natural, light voile muslin. Airy, soft, smooth, friendly to the skin in natural and soft shades, easily mixed and matched. It is a soft luxurious 100% natural cotton that is light airy, durable, and heavenly on the skin.
Wrap yourself in their airy cotton, so soft, smooth textured, light, sheer, and skin-friendly; in shades that are a balm to the eye and light on the body.
Kabir Singh, one of the owners says that "At 50, older, wiser, and more compassionate, one needs to lead the way for a harmonious living, in the light of our planetary health crisis. Sustainability and social responsibility have become core values for us. Our YOU CARE project is a conscious undertaking to reuse waste cloth, clothing scraps, and other fibrous materials and to recycle wastewater from various manufacturing processes. We believe in design by upcycling and in reaffirming our commitment towards a more sustainable future."
The Shop actively supports the work of Disha in bringing hope to the Street children of Calcutta, Salaam Balak Trust for the street children of Delhi, and the KDML school in Madikeri, which educates children with special needs.
The Shop USPs are its prints, its aesthetic, and its commitment to going back to the artisan.
About The Shop :
The Shop is a family-run business producing objects for beautiful living. Inspired by both traditional and contemporary designs, creating alluring textiles for over 54 years the Kaarigars, the designers, and the printers have created exquisite products in demand throughout the world.
Their inspirations and approaches are varied but the common theme is the beautiful fabric and feel itself. Their design sensibilities are universal and simple and their commitment is to the environment. They believe in a philosophy of beautiful living. Taking a moment to enjoy the beauty of the smallest materials that surround your life. Solidarity, cooperation, curiosity, creativity, diversity, sustainability, and humility; especially to the planet; is their expectation of themselves
Their fabric packaging bags have been reflective of this environment-friendly culture at The Shop for the last 50 years!
THEIR STORES ARE PLASTIC FREE
At their Malmal mela, this season is a focus on all things Malmal. They have much more in-store and online – ethically produced artisan-made products that span different categories and moods for your home and your loved ones.
Vijaya Chakravorty (+91 9382713370)