– by Akash Pharande, Managing Director – Pharande Spaces
Many COVID-related restrictions were lifted by Q3 2021, except for some limitations on international travel, which were eliminated by early 2022. Soon thereafter, the Indian residential real estate market began witnessing the return of a very important customer segment – non-resident Indians, or NRIs.
NRIs currently account for 10-15% of housing sales in major Indian cities, from just 5% in 2019. This makes them an indispensable factor in the overall housing sales equation, especially in the luxury segment. Almost 30% of NRI property buyers opt for luxury or ultra-luxury properties priced above INR 1.5 crores.
NRIs bring valuable foreign exchange capital into India's real estate market, and their buying activity indirectly influences other homebuyers as well. In fact, NRIs are major housing market influencers at several levels.
Increased real estate construction activity due to NRI investments has a multiplier effect on job creation, revenue, and GDP growth through extensive linkages with allied industries.
NRIs are primarily focusing on the metros, and Pune figures highly on many of their wish lists, for good reasons.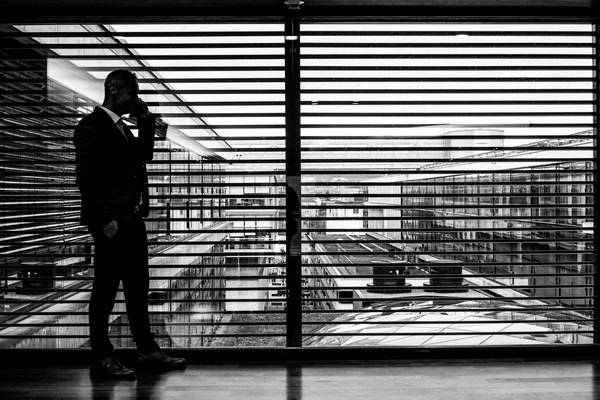 NRIs Zero in on Pune
Pune's popularity among NRI housing investors is no accident. The city has a thriving IT/ITES, auto, and manufacturing industry, leading to strong job creation and overall demand for housing. Compared to other tier-1 cities like Mumbai and Delhi-NCR, residential prices in Pune are still relatively affordable and offer value-for-money, while capital appreciation potential is high.
Perhaps most importantly, Pune offers high-quality urban living with a vibrant cosmopolitan culture, pleasant climate, modern amenities, and a family-friendly environment. This appeals to NRIs.
As per World Bank data in 2019, India had the largest diaspora population in the world, with around 17.5 million NRIs living abroad. Maharashtra is one of the major source states for migration and NRIs. As the second-largest city in Maharashtra after Mumbai, Pune is a hub for education and IT/ITES jobs, resulting in skilled migration to other countries.
The US accounts for over 2.4 million NRIs from India. Other top destinations are the UAE, Saudi Arabia, the UK, Canada, and Australia. Most professionals migrate for jobs in tech, finance, healthcare, and academia. Pune contributes hundreds of thousands of NRIs living and working abroad across various countries.
Not surprisingly, NRI techies have their sights trained on Pune's IT-heavy areas. IT parks like Hinjewadi, Magarpatta, and Kharadi are driving demand for residential investment by NRIs working in the IT sector.
Pune is not just an IT hotbed – its multi-faceted economy has a lot more going for it. The Indo-German Chamber of Commerce affirms that Pune has been the single largest hub for German companies for the last 60 years. A number of major German automobile brands and other industries have a presence in the city.
Back In Force
According to one leading real estate consultant, H1 2022 saw NRIs accounting for nearly 10% of housing sales across the top 7 cities, up from just 5% a year ago. Data by another property agency shows that NRI's contribution to housing sales has doubled since 2019.
NRIs are drawn by the attractive rupee-to-USD values that make property purchases lucrative. Many are investing in real estate back home for end-use – buying homes for retirement or when they eventually return to India. Affordable home loan interest rates and property prices in cities like Pune, Hyderabad, and Bangalore, are driving NRI demand.
Premium and Luxury – the 'New Normal' for NRIs
Seeking homes that can replicate their lifestyles in more developed countries, NRIs are focused mainly on premium and luxury properties priced above INR 80 lakhs. Integrated townships are the prime beneficiaries of this NRI appetite for high-end residences.
Integrated townships offer a comprehensive lifestyle within their secure gated enclaves and provide amenities like landscaped gardens, clubhouses, swimming pools, and gymnasiums. Maintenance services and 24/7 security add to the appeal. NRIs are willing to pay premiums of 10–15% to purchase homes in such townships, as per recent surveys.
In Conclusion
The growing NRI interest after an interlude of almost three years is indeed important for the Indian residential real estate market. Even before they return to India for retirement or job opportunities, NRIs send massive foreign remittances back home to India – and a big share of this money finds its way into the housing market.
The Indian government has astutely taken steps to encourage NRI participation in the housing sector through relaxed investment norms, simpler home loans, and other measures.
Meeting the housing needs of its growing NRI population allows India to leverage their capital, experience, and networks for the development of its real estate and housing sector. Their demanding tastes for superior products are constantly raising the bar on quality and lifestyle quotient. Overall, the return of NRIs to the Indian housing market is good news all around.
About the Author:
Akash Pharande is Managing Director – Pharande Spaces, a leading real estate construction and development firm famous for its township projects in West Pune and beyond. Pharande Promoters & Builders, the flagship company of Pharande Spaces and an ISO 9001-2000 certified company, is a pioneer of townships in West Pune.