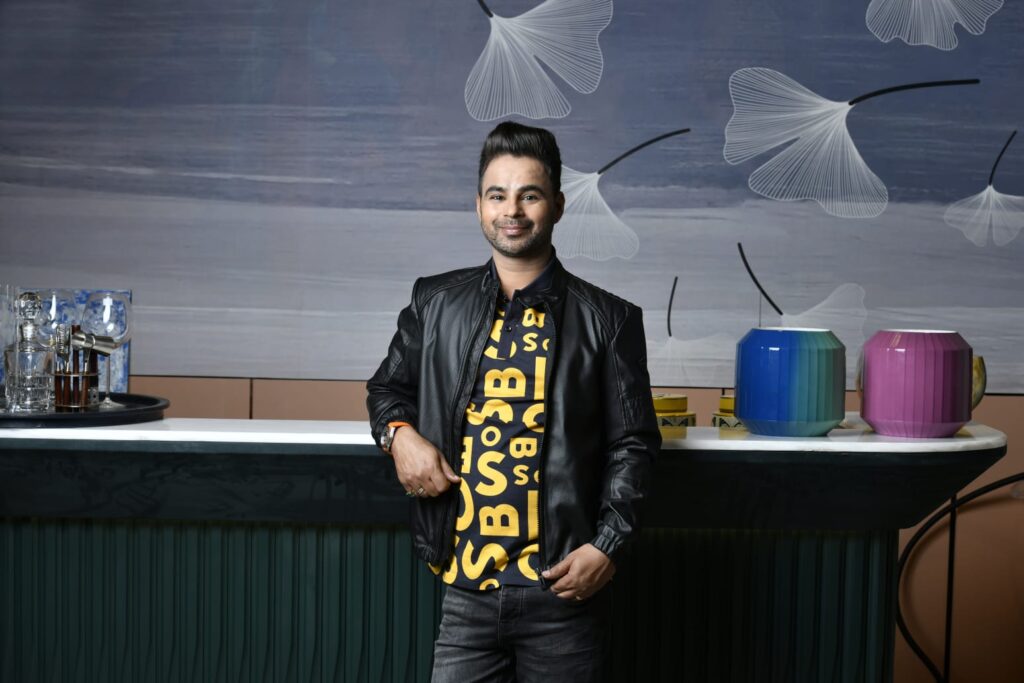 By Mr. Ekant Singh, Founder & CEO – Page 2813
One of the greatest outcomes of the pandemic is that people are investing in doing up the décor of their homes much more than previously. With work from home becoming the new normal and people spending a lot of time at their homes, home décor today commands great attention. Let's look at the trends that will be in vogue in 2023.
Gothic designs: Perceived to be related with a dark décor, gothic designs are sought after owing to their mystic, classic and intricate designs. Originating in the medieval period, one can see a lot of cathedrals and castle kinds of influence in these designs. The use of dark hues like charcoal grey, maroon, purple, matt blackish silver for the walls and contrast matching colours for curtains will give a grand gothic look. Opt for sweeping velvet curtains that look royal and match the theme. You can further accentuate the space with heavy intricately carved dark chocolate wooden furniture with rich velvet upholstery. Go for dark shades of rich colours like vintage purple or maroon to get that gothic look that will be ruling 2023.
The use of statement chandelier pieces, carved photo frames and wrought iron candle stands will add to the look. Use dim lighting that will add to the setting. Note that while the gothic look when put together is classy, the use of dark colours may make the area look smaller. So, for smaller configuration apartments, go minimal while opting for the gothic look else one will end up with crowded interiors instead. Also, as mentioned previously gothic designs are royal in nature and any clutter in the room dismisses the effect completely.
Poppy colours: The opposite to the gothic designs, as the name suggests poppy colours pop with energy, are subtle, give a very light calming effect. These include use of earthly colours like peach red, teal, olive green, mustard yellow, dusty lavender etc. You can do a two-colour combination of poppy colours and white to make your room look big and spacious. Sheer curtains will add that spunk to the entire look while getting in enough light and brightness in the room. While going for a décor with earthly colours, you can stay close to nature by carefully accessorising the room. For starters, a comfortable L-shaped sofa will pale floral upholstery will spring in a new vibe in the room.
Opt for lightweight and coloured furniture like oakwood instead of the heavy-duty teak. Also, instead of bulky all over the room pieces, opt for compact furniture that will be both efficient and clutter-free. Paintings, handicraft statement pieces and photo frames with family pictures will add to the room's simple yet classy look. The advantage of these colours in your home is that even while being subtle and at the background, they become the heros the home décor. With the colours being bright in their own grounds, lighting in the room should be anything but dim. Finally, this kind of look is a breath of fresh air for smaller configuration units.
So, while these are two contrasting looks that will trend in 2023, each has its own beauty which when imbibed nicely will make your home, a dream home.