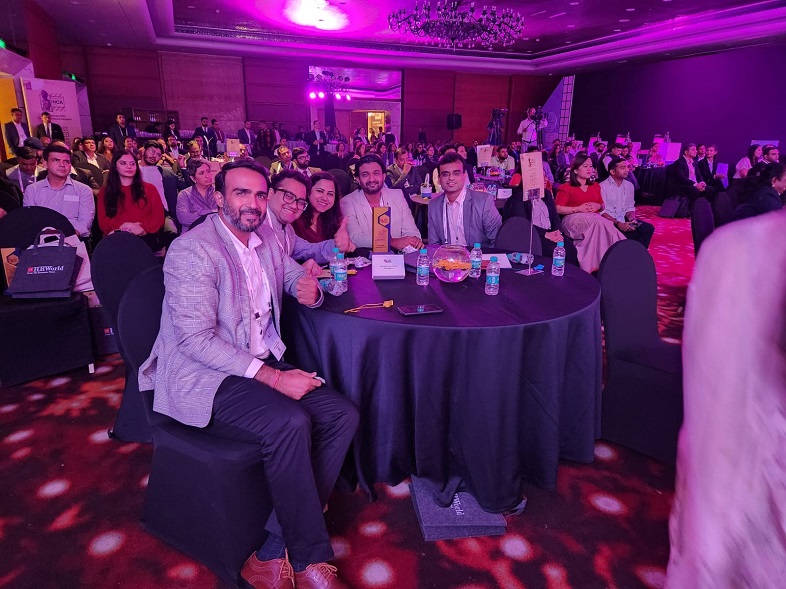 New Delhi, 18th July 2023: Edvancer, a leading provider of industry-driven online education, is proud to announce that it has been honored with the prestigious "Technology and AI Institute of the Year" award at the 2nd Edition of ET HRWorld Future Skills Award from The Economic Times. The award ceremony took place on July 13, 2023, at The Leela Ambience in Gurugram.
The Future Skills Award Is India's largest L&D event, bringing together top industry leaders and decision-makers to discuss the changing landscape of Learning and Development. The conference aims to recognize innovation and achievement in the workplace.
Advanced stood out among its peers in the Technology and AI Institute of the Year, showcasing its commitment to providing industry-driven online education and addressing the limitations of the global education system. The award reflects Edvancer's excellence in bridging the gap between industry needs and university output by offering practical, hands-on, short-term certificate courses created and taught by industry experts.
"We are delighted to receive the 'Technology and AI Institute of the Year" award. This recognition is a testament to our relentless pursuit of empowering learners with industry-focused skills and knowledge," said Aatash Shah, Co-founder of Edvancer.

"At Edvancer, we strive to revolutionize education by offering accessible and affordable courses that meet the changing demands of industry and technology. This award motivates us to continue delivering high-quality learning experiences and making a positive impact on learners' careers.", he added.

Lalit Sachan, Co-founder of Edvancer, added, "Being recognized as the top learning provider is a great honour for our team. We are grateful to the jury members for acknowledging our efforts and the positive outcomes we have achieved. This award further strengthens our commitment to providing relevant and practical education that empowers individuals to thrive in their professional journeys."
Edvancer, founded in 2013 by Mr Aatash Shah and Mr. Lalit Sachan, is an esteemed venture of IIM-IIT alumni. In 2021, it became part of Global University Systems (GUS), an international network of higher-education institutions committed to offering accessible and affordable industry-driven global education. Edvancer's innovative approach to online education and its focus on industry needs have made it a trusted partner for individuals seeking career-oriented skills.
The Award ceremony witnessed the presence of over 1000 attendees, including CHROs/HR leaders, Chief Learning Officers/Learning & Development heads, CEOs/MDs, and other prominent industry professionals. The conference featured interactive learning sessions, expert dialogues, and keynote speeches by more than 50 eminent speakers, providing valuable insights into the future of workplace learning.