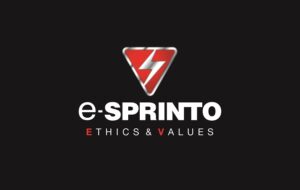 New Delhi, May 19th, 2023: e-Sprinto, India's fastest-growing electric two-wheeler brand has announced aggressive plans to gear up for an anticipated 100% expansion in its talent pool by the close of 2023. The current full-time workforce strength of e-Sprinto is 50 and the scheduled hiring endeavour will propel the EV two-wheeler brand beyond the significant milestone of employing over 100 individuals.
The brand has been strengthening its workforce across all verticals and the planned recruitment initiative will primarily concentrate on augmenting personnel in New Product Development and Sales departments, vital areas driving the brand's future success. In the last quarter (January to March), e-Sprinto successfully onboarded 12 new employees, showcasing the brand's consistent momentum in attracting top talent.
Commenting on the hiring targets Mr. Atul Gupta Co-Founder & Director – e-Sprinto said "As we embark on this pivotal hiring initiative, e-Sprinto unveils an exciting chapter in its narrative, poised to redefine the boundaries of success. Through this hiring initiative, we fortify our foundation, laying the groundwork for an era of boundless growth, fueled by the collective brilliance of our exceptional team. Together, we shall script a remarkable future, redefining the landscape of the electric two-wheeler industry. Moreover, this ambitious recruitment drive not only exemplifies our dedication to attracting the brightest minds but also underscores our unwavering pursuit of an extraordinary work culture. By fostering an ecosystem of growth and empowerment, we create an environment where innovation thrives and boundaries cease to exist."
The recruitment drive will be conducted for both the Head Office and Factory locations of e-Sprinto, strategically positioned in New Delhi and Haryana, respectively, to cater to various aspects of the company's operations. This dual focus on expanding talent further demonstrates the brand's commitment to holistic growth. Moreover, the company's steadfast commitment to employee stability is evident as it proudly reports no employee terminations within the last six months. This notable feat reinforces e-Sprinto's unwavering focus on fostering a thriving work environment that promotes growth and prosperity for all its valued team members.