New Delhi, February 27, 2023: Consistent Infosystems, a leading provider of IT hardware, security and surveillance, print consumables, electronics, and home entertainment products in India, launches a new range of versatile desktop ATX tower cabinets. Built with a classic brushed-finished high-grade metal chassis, the new desktop PC cabinets are compatible with all-size motherboards.
While laptops are the future of most computing needs at home or office, desktop PCs are still a necessity for various requirements. Be it simple low-budget PCs or high-end gaming rigs, assembling a desktop PC always requires a strong, rigid, and versatile computer cabinet. To fulfill these requirements of the customers, Consistent has launched 6 new PC tower ATX cabinets — CE001, CE003, CE004, CE006, CE007, and CE008.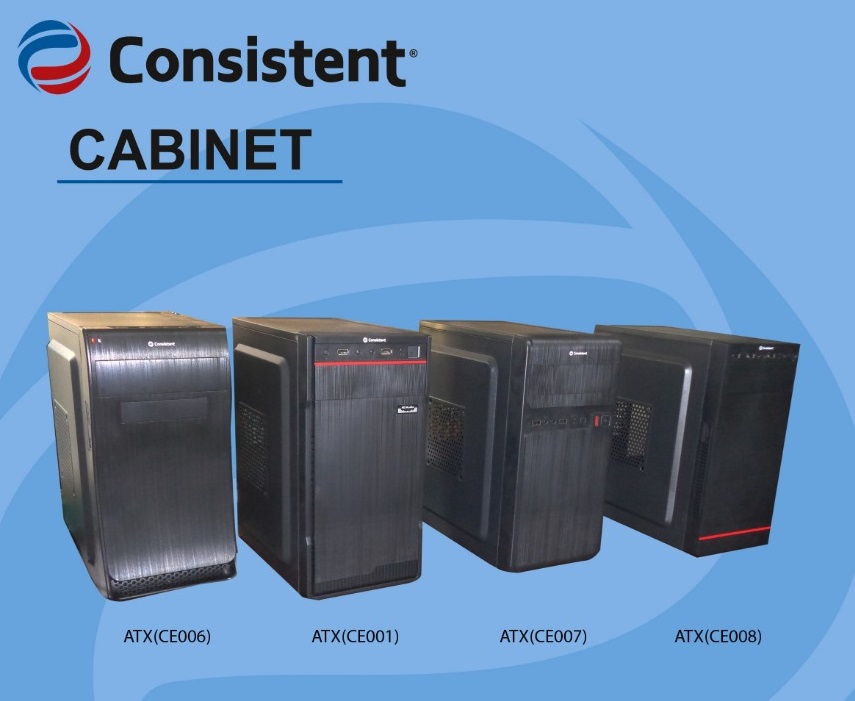 The cabinets are built for all sizes of ATX motherboards and are equipped with necessary cooling fans for intake and exhaust to keep the interior hardware cool for effective functioning. The cabinets are made from strong alloys with a thickness of .035 SPCC with an ABS front bezel. The bezels have room for one CD-ROM/DVD-ROM bay, dual USB 2.0 ports, and audio ports, while the side has a large vent for the CPU fan intake. The interiors are large and designed for easy assembly of motherboards, convenient PSU installation, and standard cable management.
Having more than 20+ branches, a team of 300+ employees, and more than 3500+ channel partners, Consistent offers its customers technologically superior products and world-class technical support. The brand has 55+ service centers across the country, where customers can visit anytime to ensure the best after-sales support.