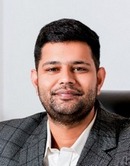 – by Akash Pharande, Managing Director – Pharande Spaces
The Indian housing sector has seen the stronger emergence of branded developers over the last two decades. But after Covid-19, we are seeing a majority of homebuyers preferring properties by branded developers. Most industry estimates concur that around 70% of the projects by value in top Indian cities are by branded developers.
If you're on the market for a home, your first preference will be a property in a project by such a developer.
But what constitutes a strong brand in real estate?
In the broadest sense, a branded real estate development firm is one whose name is widely known and trusted. The term 'branded' does not necessarily mean that the developer is a national player or that they are listed on the stock exchange.
Most Indian cities have developers with strong local presence, whose names are instantly recognized there. They have created a distinctive identity and image of their projects in the market.
Such a reputation is not easily won – it requires significant and consistent investment in creating brand equity and recognition over the years. While marketing strategies like image building via public relations campaigns, high-visibility advertising, and strong social media presence certainly play their roles, no real estate brand – especially in a B2C segment like residential real estate – can be built by marketing alone.
To quote famous author and speaker Seth Godin – "Brands, like people, have personalities. They occupy a space in our minds." And when it comes to real estate, Jeff Bezos, the CEO of Amazon, comes even closer to the truth when he says, "A brand for a company is like a reputation for a person. You earn a reputation by trying to do hard things well."
Developing good residential real estate is nothing if not hard and complex, and it takes dedication and resources to do it well.
Some key attributes of a branded developer:
1. A verifiable and well-established track record
The developer has consistently ensured that his customers get possession of the homes they have purchased within the period committed to in the sales deed. If there is a delay, the reasons are self-evident and obvious to the buyers – such as the labour shortage during the worst parts of the pandemic. Certainly, it will not be because the developer has run out of capital. This brings us to the next attribute.
2. No shortage of capital
Perhaps the most important attribute of a strong brand is that it sells even when non-branded products fall out of favour. When a developer's projects are never short of buyers, he doesn't run out of money. Branded developers are financially stable with access to institutional funding, ensuring continuous cash flows into projects. This reduces risks of delay or abandonment of projects. A strong brand's most convincing endorsement is its balance sheet.
3. Consistent construction quality across projects
Regardless of how many projects he has ongoing and already completed, there will be no variations in the quality of materials used and workmanship. His properties are uniformly durable and resistant to wear and tear. The firm will have official certification such as ISO 9001-2000 which guarantees consistent and process-driven construction quality, using the latest construction techniques.
We have all heard of instances where a smaller developer delivered good quality construction in his first project but began cutting corners in later ones. Such practices are a death warrant to a developer's reputation.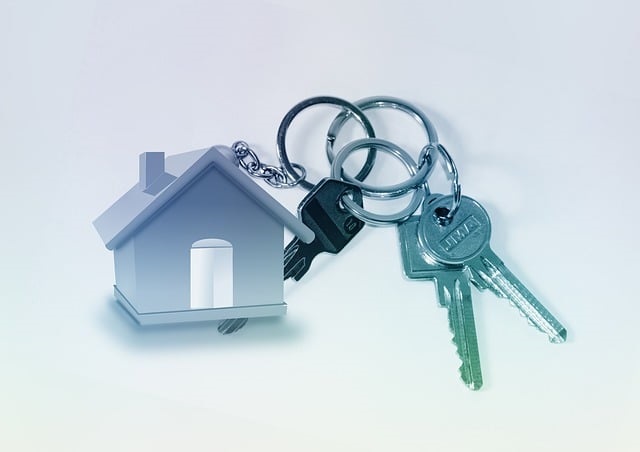 4. Genuine transparency
A branded developer conducts his business with complete financial transparency. The selling prices for the units in his project are declared and apply to all buyers. He is also fully compliant with all RERA guidelines, and in fact was practicing high corporate governance and ethical business even before RERA. This ensured that his company eased seamlessly into the new regime in 2016.
5. Customer centricity
Branded players are very responsive to customer needs and feedback, and invest heavily in post-sales service and relationship management. There is no 'sell-it-and-forget-it' attitude. A branded developer sees every past customer as his brand ambassador.
6. Generous marketing and promotions budgets
A branded developer lives up to his reputation with sizable budgets for advertising and digital engagement. The spend is clearly evident in the quality of the messaging, which invariably involves reputed advertising agencies, He invests significantly in brand building through advertising, digital campaigns, customer relationship management (CRM) and public relations. Branded developers know that they have a reputation that goes beyond any one project.
7. Superior amenities and facilities
Branded developers invest in premium amenities like swimming pools, gyms, sports courts, community spaces for their township projects. Homebuyers get to enjoy high-quality facilities rather than having to settle for a compromised lifestyle.
8. Innovative and sustainable project designs
Branded developers invariably have in-house design and architecture teams and also invest heavily in innovative, space-saving and comfort-oriented designs in their projects. Their projects also have the latest sustainability features, are designed and built to reduce their environmental impact, and have the certification to prove it.
To conclude
Despite the higher brand premiums, buying from a branded developer provides homebuyers greater peace of mind on project execution and asset quality. Properties from branded developers tend to appreciate better compared to those by unknown local builders, because the brand name adds a premium to resale values. Overall, the increasing success of branded developers in the Indian residential real estate space is as much their customers' victory as it is theirs.
About the Author:
Akash Pharande is Managing Director – Pharande Spaces, a leading real estate construction and development firm famous for its township projects in West Pune and beyond. Pharande Promoters & Builders, the flagship company of Pharande Spaces and an ISO 9001-2000 certified company, is a pioneer of townships in West Pune.