India, May 15 2023: ANSR, the market leader in enabling organizations build, manage and scale global teams through Global Capability Centers (GCCs) has launched its latest report on the top finance trends, priorities and challenges for FY2024, in collaboration with India's leading GCCs. Launched as an e-book, the report carries global CFOs' predictions for FY24 and their key focus areas that will define the business landscape in the current fiscal year.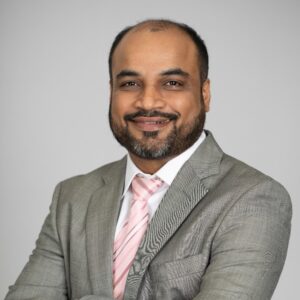 Talking about innovation in finance sector, Abhilash Raghavan Chief Financial Officer, ANSR said, "As finance enters a new era of digital transformation, technology-enabled change both in the finance function and the wider business is imperative. By prioritizing automation, finance leaders can enhance their ability to broaden their focus and increase their impact across the business. Automating mindnumbing tasks will enable the finance team to focus on data wrangling, building models & forecasts, and offering valuable insights to the leadership that enable sharper business decisions."
The ANSR report covers the perspectives of GCC leaders across diverse industries to create a panoramic picture of the finance sector. The e-book quotes finance leaders including Anand Venkateswaran, Vice President, Finance, Target in India, Kavitha Ramesh, Chief Financial Officer, ANZ, Hemlata Nevetia, CFO & Director Shared Services, Allstate India, Ariel Márquez, Managing Director & CFO, Falabella India, Rajaganesh Subramani, Head of Operations & Finance Controller anko, Mahesh Akkasetty, Director – Finance, Victoria's Secret & Co. and their approaches to deliver the change.
2023 will be a more challenging and unpredictable year compared to 2022, with companies still navigating through incredibly turbulent waters. The working landscape will be impacted by recessionary pressures, economic uncertainty, geo-political issues, higher cost of capital, currency fluctuations, in addition to the lingering risks of the pandemic.
For businesses to stay afloat, companies need to shift focus on value consciousness across the business, improving efficiencies and enhancing controls, and building trust and collaboration.
The most pivotal enablers of growth with continue to be technology and talent, with emphasis on AI, ML, and analytics to make better decisions, upskilling and reskilling of the workforce, and developing curiosity and an entrepreneurial mindset, the ANSR e-book inferred.
Finance is crucial for businesses to deliver value, be agile, and expand through strategic acquisitions, where CFOs will be taking bigger roles than just number crunchers. Areas such as strategic planning, risk management, and innovation, will become a part of the job description as well. Finance now must also be about rationalisation of portfolios, demanding investment in excellence to ensure returns that are with strategies and goals.
Looking forward, finance teams are evolving into multi-disciplinary teams of professionals with technical and subject matter expertise, focusing on innovation and building new capabilities to solve complex problems. This also includes attention to data protection and security which are crucial concerns for teams dealing with personal or sensitive information.
The report concludes with the developing trends in the GCCs sector, which include increased investments in talent management, digital transformation, sustainability, and building a culture of trust and collaboration across the organization. The time ahead is expected to be an interesting one for finance, with significant implications for the organization's future. For the GCCs, the roles are going to be increasingly critical in driving business growth and delivering value to stakeholders in the coming years.