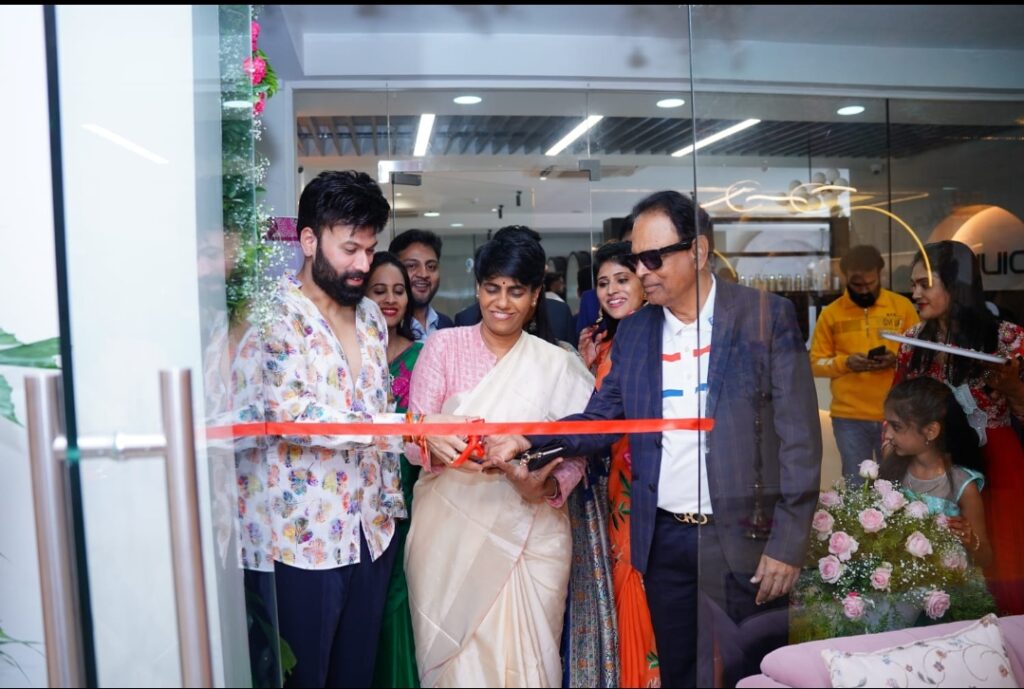 Dermiq, the award-winning skin and hair clinic in Hyderabad, proudly announced the grand opening of its third branch in Khajaguda. The inauguration ceremony was graced by esteemed guests, including Dr. Manjula Agani, a Padma Shri awardee, and Shri Ohmkar Garu, a renowned movie director, and actor. also Dr. Kasu Prasad Reddy, Founder and Co-Chairman of Maxivision Eye Hospitals.
Founded by a team of highly accomplished dermatologists, including Dr. Deepika Narra MD, Dr. Divyasree MD, and Dr. Lakshmi Divya MD, Dermiq has established itself as a world-class destination for advanced medical-grade boutique treatments, dedicated to helping individuals achieve flawless and beautiful skin. With over 25 years of combined experience, their MD dermatologists bring specialized US FDA-approved cosmetic treatments to the forefront of skincare solutions.
"At Dermiq, our mission is to alleviate the discomfort and embarrassment caused by skin and hair concerns that affect self-esteem," said Dr. Deepika Narra. "With our team of highly qualified MD Dermatologists and rigorously trained therapists, we are here to enrich your beauty and enhance your charm."
This exciting expansion in Khajaguda comes on the heels of Dermiq's success in Jubilee Hills and Kondapur. The new branch marks a significant milestone in Dermiq's journey to bring US FDA-approved technology suitable for all skin types to both men and women. This expansion is a testament to Dermiq's commitment to providing real and lasting solutions by merging the best of science and cosmetology.
Dermiq warmly welcomed the community to join them in celebrating the grand opening of their Khajaguda branch, marking yet another milestone in their journey towards becoming the leading Dermatology clinic in India.
Dermiq's Commitment to Excellence:
Dermiq is a world-class skin and hair clinic offering advanced medical-grade boutique treatments to help clients achieve flawless and beautiful skin. A trio of expert dermatologists and trichologists, with over 25+ years of combined experience, specialize in non-surgical and painless aesthetic treatments for various skin and hair concerns.
Their holistic approach focuses on personalized treatments that address both aesthetic and medical dermatology concerns while targeting the root causes of conditions. Dermiq fosters a culture of care and compassion, ensuring a best-in-class experience for all clients. Their treatments are administered using the most advanced technology, guaranteeing privacy, health, and unparalleled care.